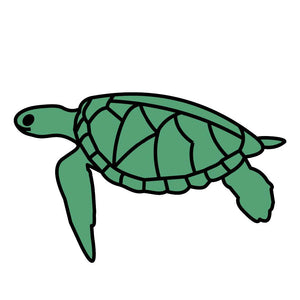 The AnimalWatch Vi: Graphics app is available for FREE from the App Store.
Use the pulldown menu to select the item(s) you want to purchase that accompany the app.
PLEASE NOTE: Due to the nature of producing these materials, there may be periodic delays in production. Expect your products to ship 2-4 weeks after ordering.
Graphics Supplement to the iPad app. Available in any of three versions: Large Print, Unified English Braille (UEB), or Nemeth Code within UEB Contexts.
The Curriculum for Teachers that accompanies the iPad app and supplementary tactile graphics is available FOR FREE AS A DOWNLOADABLE PDF or for hardcopy purchase at $75 (243 pp. Comb bound).
AnimalWatch Vi: Building Graphics Literacy is designed for students at the 6th to 8th grade math level. Using an accessible (free) iPad app and a set of accompanying tactile graphics, students build their skills with different types of graphs, maps, and charts. Here are the units included:
Tasmanian Devil: Bar Graphs 1
Grey Crowned Crane: Bar Graphs 2
Cane Toad: Line Graphs
Giant Clam: Circle Graphs
Platypus: Venn Diagrams
Dinosaur Ant: Coordinate Planes 1
Grevy's Zebra: Coordinate Planes 2
Giant Land Snail: Box Plots
African Penguin: Maps
Flying Fox: Data Tables
Using the app, each unit focuses on the skills students need to locate and interpret information presented in a given format. Data about endangered and invasive species are used throughout the curriculum to build students' knowledge and interest in environmental science.
Each unit includes an introduction followed by 10 warmup problems. These multiple-choice problems build students' knowledge of the type of graphic and how to approach it. Next, students complete two sets of questions to practice the skills they learn. For each unit four graphics are used. They appear on the iPad screen and are also sold separately as tactile graphics with labeling in large print, UEB, or Nemeth within UEB Contexts.