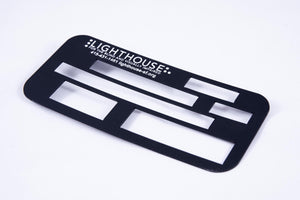 Keep your info in the correct place when writing checks.
2" x 6" - Fits a standard Checkbook with large openings

All materials for the guides are made in the United States of America. They are matte black vinyl material: 0.030 inch thick, about the thickness of a credit card with rounded corners to protect those sensitive fingers.