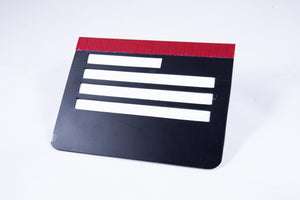 Send a note to a loved one with this handy greeting card writing guide.
Measures 4 x 5", with four openings.
All materials for the guides are made in the United States of America. They are matte black vinyl material: 0.030 inch thick, about the thickness of a credit card with rounded corners to protect those sensitive fingers.