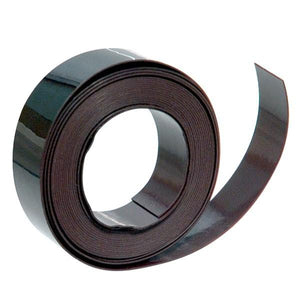 Are you needing to get your kitchen or tool shed organized? These magnetic labels are just what you'll need.
* Use this magnetic label tape on almost any surface that is metal, such as canned goods, metal drawers or tools - on cans, for best results, place label on top of can, as it will not adhere well to paper-covered surfaces

* Fits Braille slates, Dymo and 3M Braille labelers, or can be used with large print labelers
NOTE: Because this tape is magnetized, you are strongly advised against using it for labeling audio or videocassette cartridges, television or computer monitors, credit/ATM/phone cards and other items that are sensitive to magnetic fields.