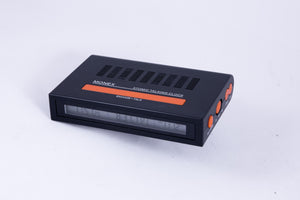 Next time you are setting out on an adventure, don't forget to pack this talking clock which will always have you on time.
* This lightweight travel clock automatically synchronizes to the correct time.
* The clear, female voice speaks time at the touch of a button.
* Along with spoken date and year, this atomic clock contains an alarm and an optional hourly announce function.
Uses 2 AAA Batteries (not included.)