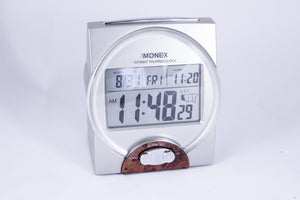 Sick of changing the time on your clock whenever daylight savings comes around? Well, an atomic talking clock is just what you need!
* Atomic clocks automatically synchronize to the correct time.
* This clock speaks in a loud, clear female voice and has a volume setting.
* This clock contains alarm and hourly announce functions along with spoken date and year.
Uses 2 AA Batteries (not included.)