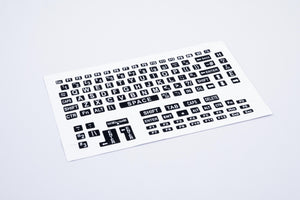 Tired of bending over to read that random key on the keyboard? Try these large print keyboard labels.
* These keyboard labels are specially designed for laptops
* Labels are white print on black background for high contrast
For best adhesion, before applying labels, clean each key with alcohol, and let it dry.