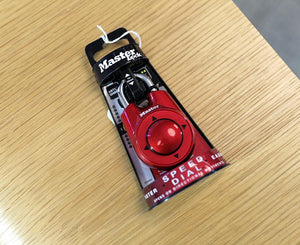 The fastest padlock around! This padlock utilizes a unique directional combination (up, down, left, right) pad for rapid lock access and a completely tactile user experience.

* Anti-shim technology provides maximum security.
* Combination can be reset to any number of movements in any sequence.
* Can be opened 1-handed without looking for ease of use.
Product color may vary from photo