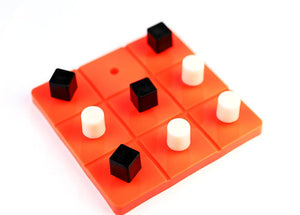 Fun for any age, this classic plastic tic-tac-toe game can go with you on any adventure for everyone to join in!

* includes a plastic game board, storage box and game pieces
* All pieces have a smooth stained finish with grooves on the board marking the lines of the nine boxes make them easy to identify
* Measurements: 5.5" square x 1.25" high. Weight: 9.5 oz.