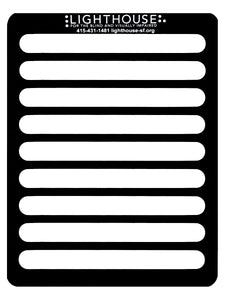 Writing / reading guide that fits the width and height of a full 8.5x11" page. Larger-sized opening work especially well with marking pens.
Measures 8 x 11", 9 openings
All materials for the guides are made in the United States of America. They are matte black vinyl material: 0.030 inch thick, about the thickness of a credit card with rounded corners to protect those sensitive fingers.